People with learning disabilities have been hit hard by COVID, with disproportionately high death rates. This is a graphic reminder that under capitalism, the needs of the most vulnerable will always be sacrificed for profit.
It has been discovered that COVID-19 patients with learning disabilities were given 'do not resuscitate' orders during the second wave of the pandemic in Britain.
This shocking revelation comes despite condemnation of the practice during the first wave last year, which potentially condemned many to an unnecessary death.
DNRs (also called DNACPRS – Do Not Attempt Cardiopulmonary Resuscitation), are usually given to patients who are considered too frail to undergo CPR.
However, Mencap – a learning disability charity – said it has received reports from people with learning disabilities that they were told they would not be resuscitated, should they fall ill with COVID-19.
It is clear that the Tories' catastrophic handling of the pandemic led to the overwhelming of the NHS. Given decades of cuts to beds and staff, the healthcare system was left unable to cope. The result is that the most vulnerable in society have been effectively condemned to death.
Written off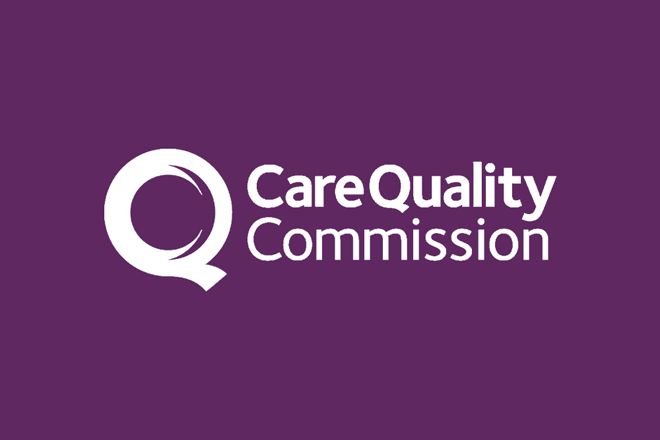 Since November, the Care Quality Commission (CQC) have been building a review on the use of DNRs, with the full report published in March.
In December, the CQC said that inappropriate DNRs had caused avoidable loss of life in the pandemic last year. Their final report has exposed more cases of DNRs being applied in a discriminatory way to patients with coronavirus – both those with learning disabilities and older patients in care homes.
In February, Mencap exposed the shocking figures that in the week ending 22 January, 80% of deaths of people with a learning disability in England were COVID related. For comparison, COVID was linked to 45% of deaths of those in the general population.
Even worse, Mencap also found that in every week since the end of November 2020, people with learning disabilities have died disproportionately more than the general population, with a dramatic growth in December and January.
Priorities
Despite these findings, not everyone with a learning disability is being prioritised for the vaccine.
Those with profound learning disabilities and adults with Down's Syndrome are prioritised. However, those with mild or moderate learning disabilities – unless they have another pre-existing condition – are not included on the priority list.
This is despite data from Mencap, which found that 65% of people with a learning disability who died from COVID in the first wave had a mild or moderate disability.
The government and ruling class throughout this pandemic have shown repeatedly their open disdain and lack of care for the most vulnerable in our society. There is no-doubt a neo-Malthusian layer at the top who actually see the deaths of the elderly, or those with disabilities, as good for the economy.
For example, who could forget the comments of assistant editor of the Telegraph Jeremy Warner, who said in March last year: "COVID-19 might even prove mildly beneficial in the long term by disproportionately culling elderly dependents."
The blanket application of DNACPRs to people with learning disabilities is yet another infuriating example of this. Time and time again the government has put profit before the lives of ordinary people.
Austerity
This desperate pursuit of profit over lives is not a new phenomena.
With the senile decay of British capitalism, we have seen attacks to our living and working conditions in response to numerous crises over decades. As usual, the lives of the most vulnerable and poorest are sacrificed, in order to protect the profits of the bosses.
The Tories have inflicted austerity measures upon the most vulnerable in our society for many years. As a result, services for people with learning disabilities have been severely curtailed.
In recent years, we have seen cuts to important services relied upon by those with learning disabilities, including transport to day centres, schools, clubs, and activities.
Already, inadequate personal budgets and benefit payments have been severely cut back. And even many day centres, social clubs, and respite centres – that are vitally needed for people with learning disabilities and their families – have been closed.
Likewise, the Tories have also attacked those who care for people with learning disabilities. Many support staff have had their hours and pay cut.
Funding has been slashed for university courses on learning disabilities healthcare. Staff in teaching departments (such as at Bangor University) have been halved. This has resulted in many aspiring healthcare workers being unable to finance their courses, or even find a course that has the capacity to take them on.
This is a vicious cycle of cuts that is only set to continue under capitalism. When the Tories begin to 'balance the books' after the pandemic, we can be sure that it won't be the billionaires who will be made to foot the bill.
Transformation
It is clear that capitalism is unable to provide for the most vulnerable people in our society. We need a radical transformation of society that puts the lives and health of the working class and the most vulnerable as its top priority.
We need to demand that our NHS is protected, with all outsourcing and privatisation reversed. The care sector urgently needs to be brought under public ownership.
All healthcare provision needs to be brought under democratic workers' control. It's the frontline health and care workers that know best what patients need for their care and support, not detached government officials at the top.
Big Pharma should be nationalised, with urgent investment into expanding vaccine production. With public ownership and workers' control, the vaccine programme could be rapidly improved, not just in Britain, but worldwide.
Instead of austerity, we need massive investment into services relied upon by the most vulnerable. This must be paid for by nationalising the banks and big monopolies, which have amassed massive fortunes during the pandemic.
The pandemic has shown that the Tories – and the capitalist system they defend – cannot be trusted with our health, or even our lives. We need to fight for a socialist alternative that protects workers and the most vulnerable in our society, whilst delivering high quality healthcare for all.